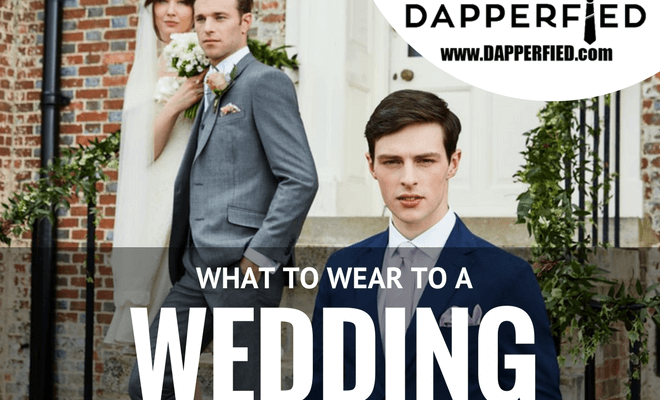 Dapperfied Collaboration Corner
What to Wear to a Wedding: Tips & Advice with T.M.Lewin
By
|

If you have ever been to a wedding – either as a guest or as a member of the wedding party – you have no doubt had a difficult time deciding what is appropriate to wear. Of course, no two weddings are alike and our friends at T.M.Lewin are here to help us decode what is right to wear to which wedding and when.
Have you ever received a wedding invitation that left you completely questioning what you should wear? Between "black tie," "semi-formal," or "smart casual" the language around wedding dress codes can be tough to confidently decipher.
In some situations, dress codes are socially implied and never actually spoken (or written) on the invite – in these situations there are other cues like venue, theme, location and time of day, that can give you insights on what attire is preferred.
Getting your look right is important and respectable at a wedding. You'll want to enhance and blend with the overall atmosphere of the event while also gaining that personal boost of confidence to dance and socialise the night away.
Today's modern weddings include hundreds of photo moments, from photobooths, to professional photographers and videographers to the wedding filters and clever social hashtags. The chances are high that you'll find yourself in the backdrop of countless photos, so be sure you look and feel your best.
Question what do I wear, no more. Black Tie? No problem! Check out the savvy wedding style guide below. If you find yourself in need of a newly polished look for your upcoming events this social season, T.M.Lewin has a smart collection of occasionwear to keep you dressing to impress.
For a bit more on suiting and wedding attire, check out the Dapperfied Suiting Guide.