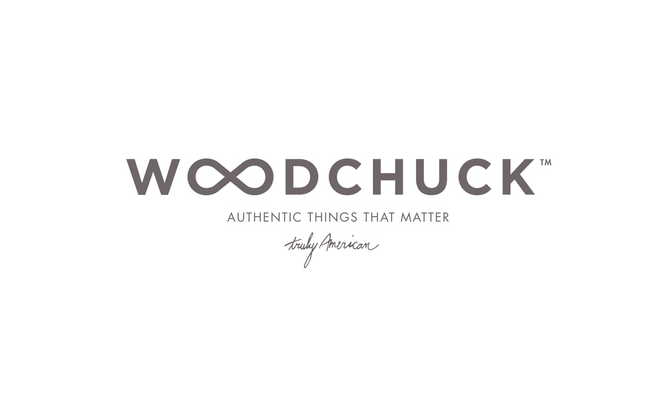 Woodchuck USA
Dapperfied BrandWatch
Dapperfied BrandWatch: Woodchuck USA
By
|
Founded by Ben VandenWymelenberg, Woodchuck USA is an American company head-quartered in Minneapolis, Minnesota. The brand focuses on creating high-end wooden products, including business card cases, tabletop games, notebooks and more. The company's first products included a variety of all-wood iPhone cases (which are actually pretty cool).
Woodchuck USA's mission is to bring nature back to people, to bring jobs back to America and to bring quality products back to consumers. They are noted for using manufacturing techniques that emphasize the natural beauty and warmth of the wood used in their products. Each piece has a unique wood grain that gives it a distinct personality.
The company's focus on using domestic labour helps bring jobs back to America; and by crafting their products in the U.S., Woodchuck USA has greater control over the quality of products being released which helps them deliver on their promise of quality to consumers. Workers are treated fairly and consumers can feel good about buying Woodchuck USA products because they're supporting their friends and neighbors. Regardless of where in the world one resides, who couldn't get behind a business plan like that?
Here are a few of their products you should take a closer look at, whether you're a long-time customer, or just getting to know the brand:
Business Card Cases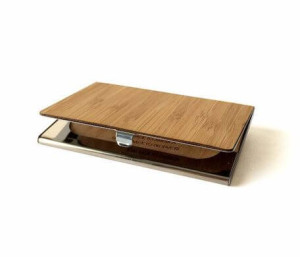 The unique wooden business card cases feature stainless steel interiors and rich wood finishes. The cases are made in the U.S. and are handcrafted on site. The card holders come in a range of finishes, including birch, cedar, mahogany and more.
The interesting wooden cases will make your next networking event more fun than ever. The card cases make a great ice breaker topic and hold plenty of cards so you'll always have one on hand when the next professional opportunity presents itself.
Wooden Notepads
Woodchuck USA's wooden notepads (also known as journals to you manly men) are made of real wood and come in 2 sizes. Choose from the classic 8.5" x 5.5" notebook or the pocket size 4.5" x 6.5" style. Notepads are available with blank or lined pages.
These wooden notepads are ideal for note taking at meetings. They can also be used for journalling, school and any occasion when you need to write something down – while styling yourself unique at the same time.
Wooden Pens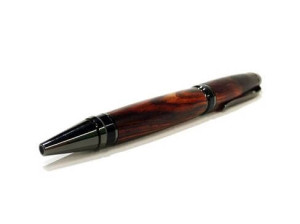 No desk set would be complete without a wooden pen. Wooden pens use finely sanded and stained wood to create the handle. A replaceable ink cartridge is concealed within the shaft. These wooden pens are comfortable to hold and are often known to last longer than plastic varieties.
Summing it up…
Woodchuck USA is certainly one brand to keep on your style radar. Visit http://woodchuckusa.com to check them out and while you're there, scope out some of the other high-quality wooden products they offer. Infuse your daily routine with the scents and sensations of nature – you'll be glad you did!